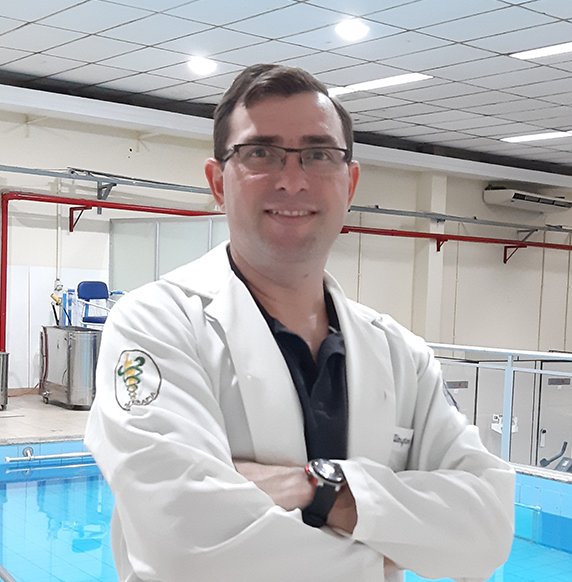 Wellington Pinheiro de Oliveira
Member
Name: Wellington Pinheiro de Oliveira
Birth : May 18, 1976–Born in Belem/Para–Brazil
Address: Rua dos Pariquis, n.3045, Ed. Ilha de Mauí, Ap-1102
Cremaçao–Belem, ZIPCode.66040-045, Para–Brazil,
landline:(005591)32310372/
Cellphone/Whatsapp: (005591)982139244

E-mail: wellfisio@yahoo.com.br-wellington@cesupa.br
Lattes: http://lattes.cnpq.br/4902455106917702
Documents: CPF:587210612-20//ID:2486742

EDUCATION

1994 -1998 Physiotherapist
University of Para (UEPA) Belem, Brazil
2001 Specialization in Respiratory Therapy
University of Para (UEPA)Belem, Brazil
2003 Specialization in Physical Therapy for Orthopedic and Traumatology Disorders
University of Para (UEPA) Belem, Brazil
2008 Masters in Genetics and Molecular Biology Federal
University of Para (UFPA) Belem, Brazil
2017 PhD Student at the Tropical Medicine Nucleus
of the Federal University of Para (UFPA)Belem, Brazil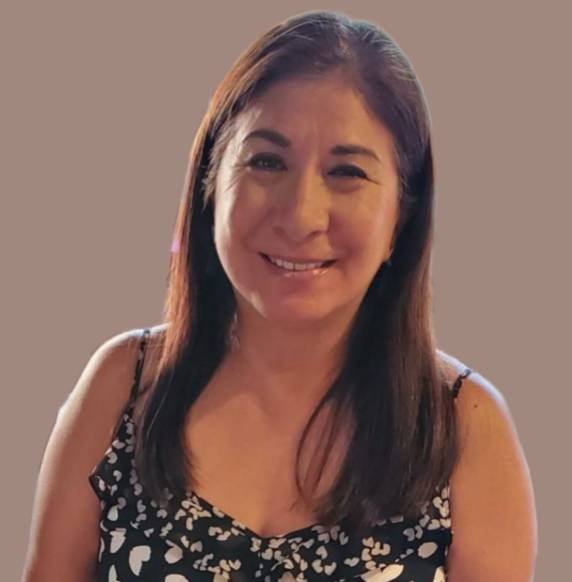 Jacqueline Pick
Member
Name: Jacqueline Pick
DC, DBCS, FBCAI
Contact Info: 1240 S. Westlake Blvd., Suite #125 Westlake Village, CA 91361 Phone: 818-657-9772 Email: DrJacquelinePick@gmail.com Website: Drpickdc.com

Professional Summary:

With over 30 years of experience in private practice, Dr. Jacqueline Pick is a highly skilled chiropractor in Beverly Hills and Westlake Village. She is dedicated to continuously expanding her knowledge of various chiropractic methodologies, including neuro-emotional techniques, structural procedures, nutritional assessment, and spinal rehabilitation. Dr. Pick's primary focus is on diagnosis and treating disease, and promoting health, and physical and emotional balance, and preventing future illness.



Education:

- Cleveland Chiropractic College 1987-1990, Doctor of Chiropractic Degree
- Studied French at La Sorbonne University in Paris, France
- Studied Economics at The Sacred Heart Catholic University in La Paz, Bolivia



Languages:

Fluent in English and Spanish

Work Experience:

• Private Chiropractic Practice - 1991 to present.
• Watsu Practitioner - 2021 to present.
- Bio Craniopathy Academy Int. - Vice President Emeritus, Director of Education Emeritus 2014-2019
- Assistant Technique Professor - Cleveland Chiropractic College 1991 to 1994
- Clinical Professor - Cleveland Chiropractic College 1994-1995


Extra-Curricular Activities:

- Past President - Los Angeles Metro Chiropractic Association 1995
- Board of Directors: Greater Conejo Chamber 2007-2013 and Camarillo Chamber of Commerce 2014 to 2020
- FLAQ membership: Federación Latino Americana de Quiropráctica 2020-2021


Watsu Certified Practioner:

- Watsu 1,2,3, aquatic integration - Certified 2021
- Watsu 2 recertification 2023
- Watsu Training by Mary Seamster in La Centre, WA


Post-Graduate Training:

- Cox Flexion Distraction - Advanced Certification
- Loomis Enzyme Institute - Certified Digestive Health Professional
- Bio-Energetic Synchronization Technique (BEST) - Diplomate Level
- Activator Methods - Advanced Proficiency Rated
- Bio-Kinetics - Certified Practitioner - Total Body Modification (TBM)
- Certified Practitioner
- Sacro Occipital Technique (SOT)
- Certified Practitioner
- Neurological Integration System (NIS) Master Level
- Network Spinal Analysis (NSA)
- Certified Practioner - -Rehabilitation program 100 hours by Dr. Craigfield


Personal Interests:

Jacqueline Pick enjoys outdoor activities like hiking, and swimming (NAUI Certified Diver) as well as pilates for fitness. She has three daughters and three wonderful grandchildren. She and her husband Dennis, who is also a chiropractor, have been happily married for 36 years. When she is not working or spending time with her family, she likes to tend her garden, read books, and dance ballroom style.